Dear Prospective Families,
Woodinville Montessori School has been helping students learn, grow and become since 1983. As we enter our fortieth year of operation, we continue to offer an authentic Montessori education for students of all ages—from Toddler through High School (ages 18 months to 12th grade). We have two beautiful and unique campuses—one in Bothell (for Toddler, Early Childhood, Elementary, Middle & High School programs), and one in Woodinville (four additional Early Childhood classrooms).
Here at WMS, you will truly find a diverse community of lifelong learners. Our curriculum ignites curiosity and passion in our students and prepares them to be confident problem solvers within our school and beyond. WMS is proud to be accredited by both the American Montessori Society (AMS) and the Northwest Association of Independent Schools (NWAIS).
Our 2024-2025 Admissions Guide is now available. We invite prospective families to review this guide to better understand WMS, the admissions process, and our program offerings.
We invite you to explore our website to learn more about our school, philosophy and program level(s) of your interest. Our Programs and Student Life tabs are great places to start!
Our Admissions FAQ page has answers to the most common questions from prospective families. We encourage all families to review it prior to touring and starting the application process.
Applications and campus tours for the 2024-2025 school year start October 16, 2023, for all program levels. See Apply Now and Tour WMS pages for additional information.
We welcome your questions and you may contact the WMS Admissions Office via email at admissions@woodinvillemontessori.org or via phone at 425-482-3184.
I wish you the best in your search for an independent school and look forward to getting to know your family!
Julie Schwarz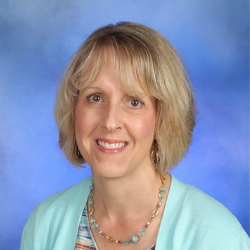 Director of Admissions