Function of the Board
The Board is a governing body that establishes policy, maintains the financial health of the school, and maintains and supports the institutional mission. The Board's role is defined so as not to interfere with the day-to-day operation of the school.
In June 2022, the Board completed a 2022-2027 Strategic Plan for WMS. View the summary and goals of the plan here.
Mission Statement
Woodinville Montessori School's Board of Trustees exists to create plans, set policies and make strategic decisions that will best ensure the viability of the institutional mission for the current students' children.
Contact Us
To contact the Board of Trustees, please call 425-482-3184 or email us at cot@wmsboard.org.
Join the Board
Become a new Trustee or Advisor!
To apply to the WMS Board as a new Trustee or as a volunteer advisor providing a specific area of expertise, please complete this form.
We welcome applications from our families and from members of the greater community who are willing to serve and dedicate time to WMS.
2023-2024 Board of Trustees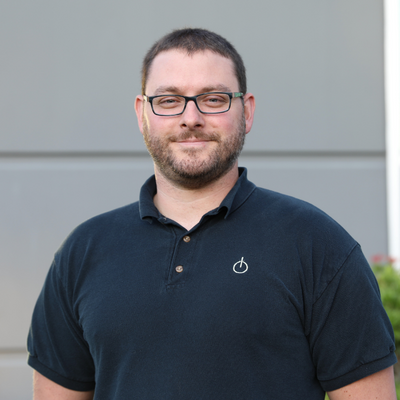 Benjamin Liles
President
Benjamin Liles, a Texan, has a B.S. in Aerospace Engineering and a M.C.S. in Computer Science from Texas A&M University. He currently works at Google as a Software Engineer. He has two children, both at WMS, with one in Middle School and one in Lower Elementary. After being introduced to Montessori in Texas, the Liles family sought out a Montessori opportunity when Google moved them to this area and they were excited to join the WMS community in 2013. Benjamin joined the Board of Trustees in 2018.
Karen Drapers
Co-Vice President
Karen Drapers moved to the Seattle area from her native Netherlands 22 years ago. She is a graphic designer; a ski instructor; and teaches fourth-grade students at the Dutch school on Saturdays. Karen spends a great amount of time volunteering for Seattle Children's Hospital Guild, Dutch Seattle Club and WMS.
Karen is a familiar face at WMS, as her three daughters attended WMS up to eighth grade. She also volunteered in the classroom and was a teacher assistant in the Early Childhood program. In addition to her professional and volunteer work, Karen enjoys painting, photography, travel, walking her big dog and cheering on her kids at their various sports activities. Karen joined the Board in 2018.
Sean Kramar
Co-Vice President
Sean and his wife, Jenny, have been parents at WMS since 2019. They have two children in the Early Childhood program. Sean's work focuses on building education programs that foster agency and independence in children. He has worked and consulted on projects for publishers, hospitals, enrichment programs, and technology startups that promote choice in learning.
Sean is serving his second year on the Board of Trustees. He holds a BA in Biological Basis of Behavior from the University of Pennsylvania, an EdM in Mind, Brain, and Education from Harvard University, and an MBA from the University of Washington.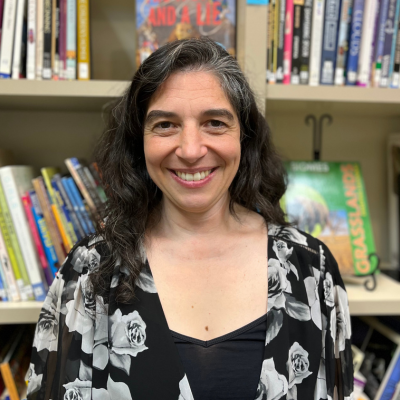 Victoria Castaneda
Secretary
Born and raised in the South Puget Sound region, Victoria moved north after high school to attend Seattle University where she earned her B.A. in English Literature and History. After a barista stint at Starbucks, she attended Western Washington University to earn her Masters in Education and has spent over 20 years working in the classroom. When it came time to send their older daughter to Kindergarten in 2015, Victoria and her husband chose WMS, and they have been active in the school community since. Victoria served for three years on the Family Alliance executive committee—one year as secretary and two years as VP. As a member of the WMS Board of Trustees, she looks forward to sharing her expertise in the education field to support the school's mission while gaining experience in a new facet of school operations and connecting with the broader WMS community.
Karen D'Ewart
Treasurer
Karen D'Ewart is a lifetime Washingtonian, growing up on the Eastside and then graduating from the UW. Her professional career began in teaching, which led to educational administrative work, and has now resulted in a business management role that oversees the finances and HR for the family business.

Both of Karen's children started at WMS in the Early Childhood program and 'graduated' after completing the Upper Elementary program. During their enrollment, Karen volunteered in the classroom, participated in the PTSA (now the Family Alliance), chaired several auctions, then served as a trustee on the first non-family board. She ultimately became the school's first business manager. For the past several years, Karen has served as an advisor on the school's finance committee.

For fun, Karen likes to play soccer, ride horses, hike, serve on nonprofit boards, scuba, ski, travel as much as possible, attend book club, and play golf!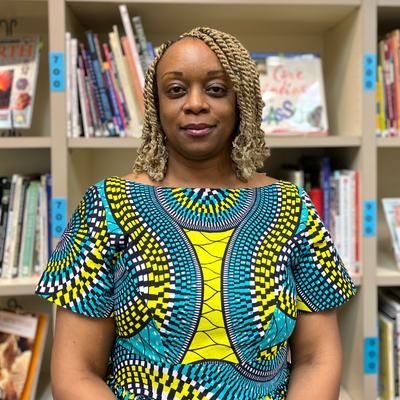 Khetiwe Chitewere
Trustee
Khetiwe and her husband, Chengetayi, have been active parents and volunteers at Woodinville Montessori School since their daughter joined WMS in the Aspen class in 2016. They first saw their daughter thrive at a Montessori preschool in Byanston, South Africa and were delighted to find WMS upon their return to Seattle.
Khetiwe brings more than a decade of experience on boards focused on providing education to the amazing children in Uganda and Zimbabwe. She also brings her background as a Finance, Compliance, Governance and Marketing expert to the WMS Board. Khetiwe holds Bachelor's degrees in Biological Science and French, a Master's in Business Administration, and multiple professional certifications in Leadership, Compliance and Marketing.
In addition to her professional and volunteer work, Khetiwe enjoys traveling around the world with her family, with her favorite destinations being Maragoli, Kenya and the Eastern Highlands of Zimbabwe.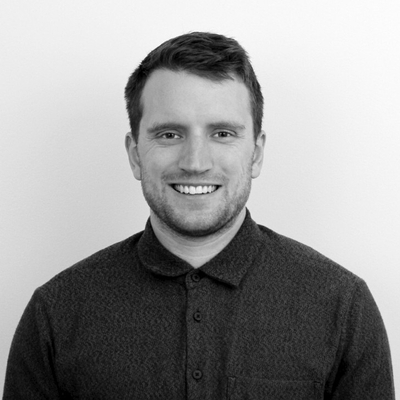 Brandon D'Ewart
Trustee
Brandon D'Ewart attended Woodinville Montessori from preschool through sixth grade, and was part of the expansion of WMS from the Woodinville site to the current North Creek campus. He went on to attend the Overlake School and then achieved a bachelor's degree in Economics from Claremont McKenna College. He has worked in data science and analytics in data center construction, civil engineering, and residential tech, while currently working at Meta.
Brandon has been a volunteer on the Finance committee since 2016, and this is his first term as a full board member. For this term, he hopes to help shepherd WMS into further growth and stability by driving capital projects and increasing inclusivity and equity via work in DEIB.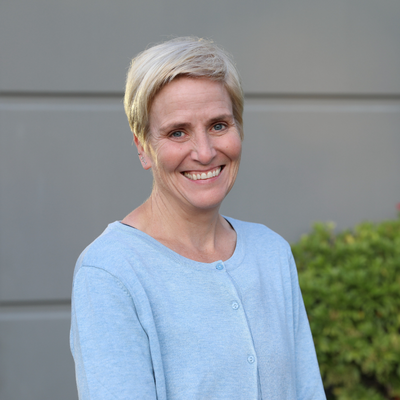 Sarah Gallagher
Trustee
Sarah and her two children joined the WMS family in the fall of 2017. Having taught high school English at The Overlake School for almost two decades, Sarah knew of WMS many years before her own daughter and son became students in the Early Childhood program. Seeing her children thrive and grow under Montessori methods, Sarah has become a firm believer in Montessori education. In addition to bringing to the Board her experience as an educator, Sarah also brings her background as an attorney, having taken a brief hiatus from teaching to pursue a law degree. She holds Doctor of Jurisprudence (JD) and Master in Teaching (MIT) degrees from Seattle University. Sarah has enjoyed volunteering in the classroom, and cooking in celebration of all WMS faculty and staff. In June 2018, she expanded her WMS volunteer time to join the Board of Trustees. Her daughter is now in the Upper Elementary program, and her son is in the Lower Elementary program.
Jessica Hanson
Trustee
Jessica began her teaching career in the Boston area before moving to California and ultimately settling in Washington State. She has held varied roles in schools including science teacher, department chair, academic dean, instructional coach, and middle school division head. She also works as an educational consultant specializing in school schedule design. Jessica is a founding Co-Head of The Hatch School, a new Seattle high school opening in the fall of 2022. As a member of the WMS Board, she brings experience in strategic planning, hiring, and systems management. Beyond her work in schools, Jessica is an avid reader, enthusiastic knitter and quilter, and amateur cake decorator. Her 17-year-old daughter and 15-year-old son are particularly happy about the baked goods!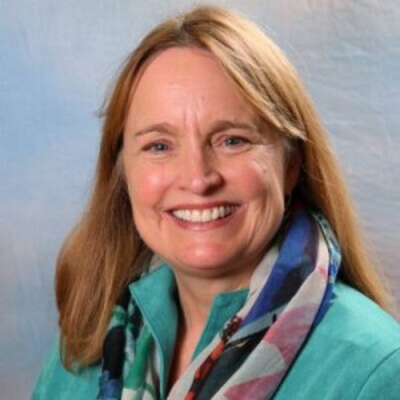 Susan Locke
Trustee
Susan Locke is an experienced Montessori educator and administrator and is currently Director at Bellevue Montessori School. Susan was introduced to Montessori through her daughter's experience at Northwest Montessori in Seattle. She received her Primary certification from the Montessori Institute NW in Portland and a M.Ed. from Loyola University. Susan was a Head Montessori Teacher for 18 years on Mercer Island before moving into administration with LePort Schools in California. She is passionate about the Montessori method and brought her prodigious skills to the WMS board beginning in June 2019. Her voice will help ensure the continuity of our Montessori program and support our mission to provide a strong Montessori education to our children's children. A native of Seattle, Susan is an enthusiastic traveler and enjoys spending time with her family and walking everywhere!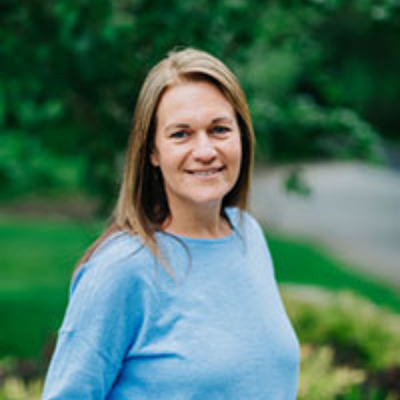 Sabrina Moss
Trustee
Sabrina Moss began her journey with WMS when her eldest son joined as a toddler and became a "Figlet" in the Fig class. Her younger son also adopted the same title when he joined the school as a toddler, and both have thrived at WMS. Having taken a two-year leave to move abroad, her family returned to the area to continue at WMS where her sons are now in Upper Elementary and High School.

Sabrina has worked at colleges and universities in Admissions and International Education, and worked with educational systems around the globe. She believes in comprehensive education and distinctive methodology and finds that WMS equips students for the future with progressive approaches and a supportive culture. Sabrina has a double bachelor's degree in International Business and French, and a master's degree in Education; she now runs her own consulting company.
Matt Perran
Trustee
Matt Perran, an Arizona native, is an Aerospace Engineering Consultant with over 27 years of experience in the field. He earned his bachelor's degree from Arizona State University in Aerospace Engineering before developing avionics software at Honeywell and later working in aerodynamics engineering at Boeing. His wide-ranging interests include athletics, music, academics and the outdoors, including hiking and camping. Matt and his wife Judy (who just completed her board term) are parents to two sons who enrolled at WMS at 3, and are both graduates of the Middle School program. Matt enjoys coaching recreational sports through the Northshore Youth Basketball Association and Little League Baseball. He will begin his fifth term on the WMS Board in June 2022.